Food Island Partnership Brands
We work collaboratively with industry, government ,and marketing stakeholders who together share Prince Edward Island, Canada's Food Island's incredible food story with you. We are very passionate about our island, our people and the world renowned products they create. We all believe that your Food Story starts here on Prince Edward Island.
Canada's Food Island
Your Food Story Starts here. Find Recipes, PEI Products, Upcoming Events, What's In Season and Eat & Drink Guide
Culinary Festivals
Come celebrate with us! Enjoy world renowned lobster, mussels, oysters, potatoes and beef along with extraordinary culinary talent in one of the most picturesque places in Canada.

Prince Edward Island Certified Beef
Taste the difference of healthy, happy, humane PEI beef.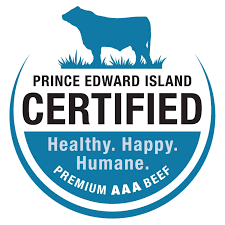 Social Shell
Shell-ebrate some of the world's best PEI mussels and oysters. Join our community to learn more.
Canada Food Island Gift Card
Shopping locally, made easy.
Makes the perfect gift for you and loved ones to use in PEI or online.
Culinary Experience
Fulfill all your senses surrounded by red clay hills, green potato fields, cows grazing in the pasture, as you hear waves crashing on the shore. Experience the magic of PEI.